Hey uOttawa
This week I popped into Lees athletic building to check out uOttawa's Karate class, and I was able to chat with Roland Duval, the Senior Instructor.
Roland is a 5th degree black belt belt which is the highest order of Shotokan style karate. He has been practicing since 1963, under the master Sensi Shitomo Oshima, who is stationed in Santa Barbara. I asked Roland why karate? He came across the practice through a friend's son. He says, 'He went there once and he's been there ever since."
Roland went on to explain that Karate, and martial arts in general is about lifestyle and it's balance. The Shotokan style, is ritualized and respectful. It's about more than just learning to fight and athletics, it's about learning to become a better human being. And to find balance within yourself.
Roland describes karate as something that can be directly related to everything in life. That Karate is a lifestyle that demands finishing. When you come to practice you leave when you're finished, when you start at school, you leave when you're finished. It also demands being present. And the application to that in your life whether it be being in conversations, in class, or in athletics it is important to the practice as a whole.
If you are interested in Karate or any other martial art offered by Sports Services, you can register anytime on http://www.geegees.caor in person at the sports desk.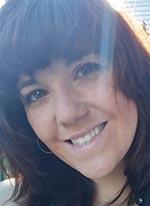 Brittany Maloney is a first year student, studying English and History, at uOttawa. She is originally from a small town in Ontario called Marmora, but after 6 years in Quebec she feels like Montreal is her home. In high school she played varsity Badminton and Rugby, as well as participated in Volleyball and Basketball. She also participated in numerous theatre projects and has a college diploma is Classical Music and previously undertook university studies in Science before settling on English as a major.