Have a question about Sports Services but you don't want to come in to Client Services to ask? Check out below as you will see our most Frequently Asked Questions with regards to the services we provide. If you have any questions not answered here, ask us on our Twitter page @GeeGeesRec
Q: Do I have to pay to use the gyms?
A: If you're registered as a student and you pay your incidental fees, then you have FREE access to all of our sports facilities (some conditions may apply.)
Q: What are the Hours of the Gyms?
A: Visit our hours of operation page to see the hours of each of our facilities and client services desks
Q: Is there somewhere I can store my things while I use the gyms?
A: The Montpetit gym offers lockers for use for students and employees.
Q: Do I have to pay for fitness classes?
A: Sports Services offers both Free (Drop-in) and Registered (extra cost) activities. Drop-in classes are first come, first served and students receive a discount on registered classes.
Q: How do I register for classes?
A: You can either go in person at one of the Client Services Desks (in the basement of Montpetit or at the front of the Sports Complex) or you can register online at geegees.ca and clicking the Gee-Gees Reg logo.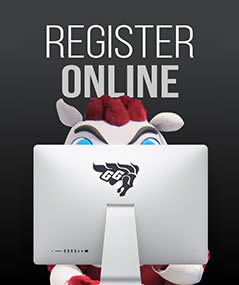 Q: Where can I find information about Intramurals?
A: Easy! Just visit the Intramurals section.
Q: Do you have information booklets?
A: Yes! You can pick up our Campus Rec Activities brochures from either facility (Montpetit or Minto) or check with your faculty's undergraduate office to pick yours up today! They have times and prices of registered classes, information on intramural leagues, Stampede Memberships, registration period and more.
Q: Do I have access to the pool?
A: If you're registered as a Full-Time student you can drop by the pool during Drop-in hours.
Q: How do I know when Drop-in times are for activities?
A: You can consult our calendar, updated weekly, as well as our social media accounts that post daily updates every evening on classes offered for the next day or you can call Client Services (MNT - 613 562-5800 ext 4327 or SCS - 613 562-5789)
Q: What Intramural sports do you offer?
A: We offer Hockey (ice), volleyball, soccer, flag-football, basketball, dodgeball and ultimate
Q: How do I know what workout plan to follow? I'm overwhelmed.
A: Consult one of our personal trainers to find a routine for you or a gym staff in the blue shirts if you need help using a machine, don't be afraid to ask, it's their job to help.