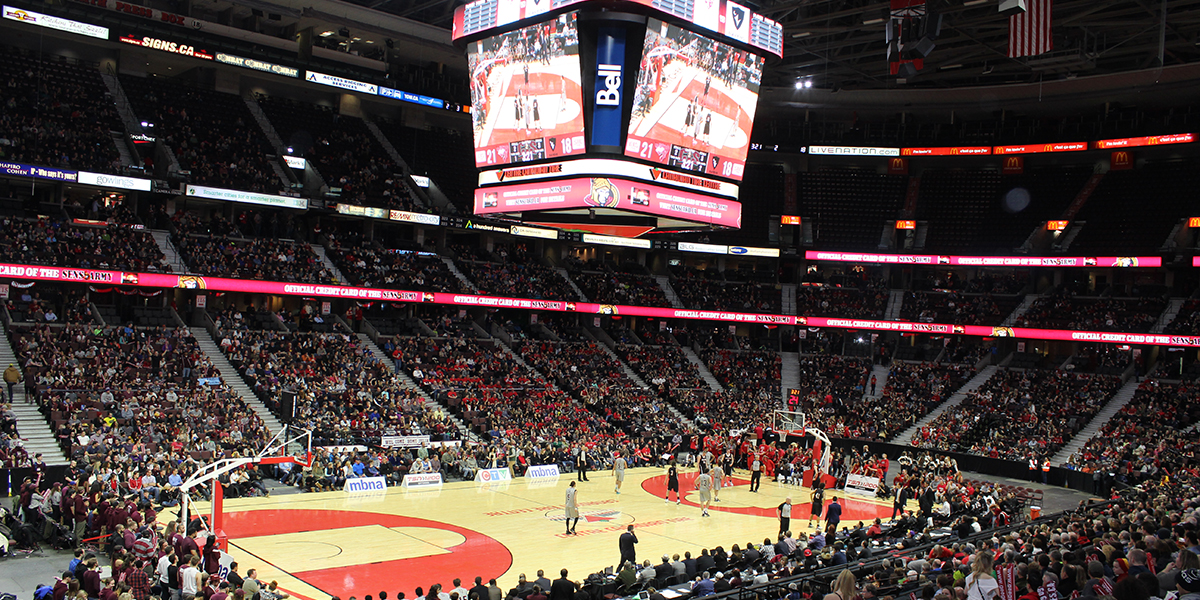 The Gee-Gees basketball teams are ready to compete for the 2018 Capital Hoops title. 
 

Capital Hoops 2018
Friday, February 2nd
Starting at 6 p.m.


Let's take over the stands with a huge sea of garnet and grey to cheer on our team.
Stay tuned for more details about tickets!
Because it will be great games played between two rivals;
Because it will be the 12th Capital Hoops game;
Because it is a great and cheap entertainment;
Because tons of other uOttawa students will be there having a great time.
Since its debut in 2006, the Capital Hoops Classic has generated the highest recorded attendance figures in the history of Canadian Interuniversity Sport basketball. The inaugural game, which featured only a men's match-up, attracted 9,730 fans. In 2009, a new record was set when the Canadian Tire Centre hosted 10,523 people for the event. That record was broken in 2015 when 10,780 basketball fans took in the action.
There will be a strict no bag policy at the door so please leave your bags at home. Small purses are permitted but they will be inspected by security at the door.
Overly intoxicated fans will not be permitted to use the shuttles, enter the arena, or attend the game.  Please drink responsibly.
Canadian Tire Centre Security Measures
Please be advised that the CTC now has an upgraded security technology that makes use of magnetometers (walk-through metal detectors) to screen all fans as they enter the venue at all points of entry. Patrons will use these walk-through magnetometers (much like those used at airports) at all points of entry, allowing for guests to enter the venue as quickly and efficiently as possible.
Only in unique circumstances will patting down or hand-held wands be used with guests. Fans will not be asked to remove shoes or belts, but will be asked to remove any metallic items from their pockets. The magnetometers are designed to allow all patrons to walk through safely, including those with specific medical conditions like pacemakers, defibrillators and bone/joint replacements.
Additionally, there is no in and out ability at the Canadian Tire Centre. Once a ticket and patron has been scanned into Canadian Tire Centre, patrons can no longer exit the building and return during the event.